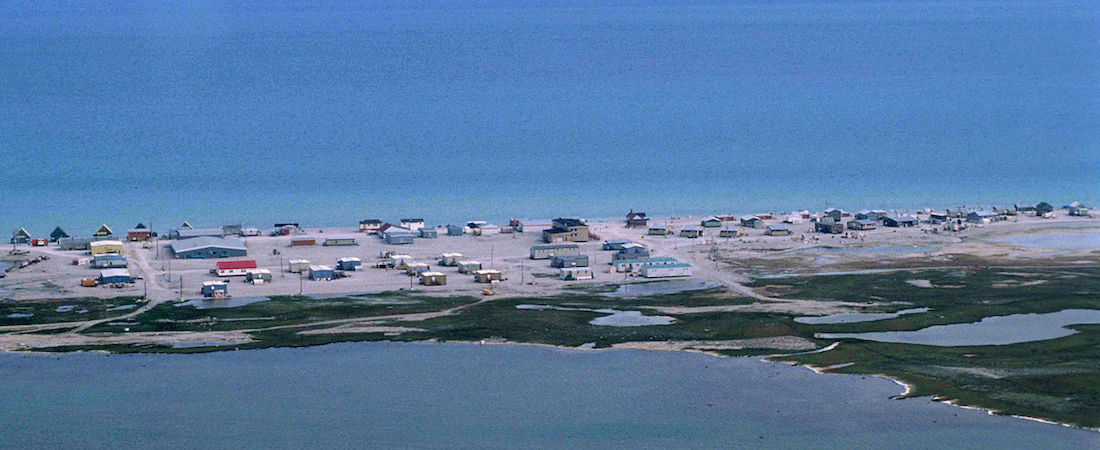 Project Description
Nunavut Community Climate Adaptation Planning – Hall Beach and Whale Cove – Community Climate Adaptation Plans
Coastal communities in Canada's Arctic are at the front lines of climate change impacts. Threats include shoreline erosion due to rising sea levels and vanishing ice packs, infrastructure failure due to thawing permafrost, and reduced hunting and fishing safety due to reduced ice thickness and increased storminess. As part of the Government of Nunavut's broader climate adaptation strategy, Compass developed climate adaptation plans for two communities in Canada's far north: Hall Beach and Whale Cove. These projects were jointly sponsored by Indian and North Affairs, Canadian Institute of Planners, Natural Resources Canada, and Government of Nunavut. The Whale Cove Adoption Action Plan won the Planning Institute of BC (PIBC) Award of Excellence (2011).
We worked with community members and local and regional staff to develop and prioritize short-term actions and long-term integrated strategies. Our approach integrated traditional knowledge (collected through community

 consultations) with science and technical information (e.g. sensitivity of water quantity, sea level, and permafrost to climate change, climate scenario modeling) to improve community planning and adaptation capacity to climate change impacts. Community-based monitoring was identified as the best approach to address the need for improved monitoring of climate change trends and impacts that would simultaneously raise awareness and develop skills and capacity within the community.
---
Related Projects: Climate, Infrastructure, The North, Indigenous Groups, Adaptive Management