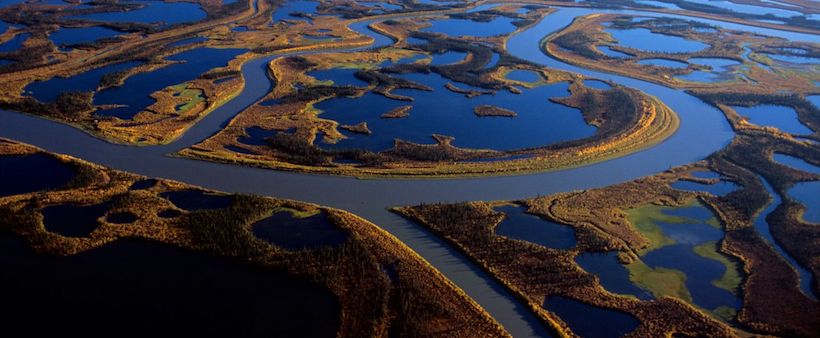 Posted by Compass Resource Management
On October 16, 2015
B.C. Environment Minister Mary Polak and Northwest Territories Environment and Natural Resources Minister J. Michael Miltenberger signed an agreement today committing their governments to cooperatively manage water in the Mackenzie River Basin. This innovative and far-reaching agreement is designed to protect the aquatic ecosystem within the basin while respecting the right of each jurisdiction to use and manage water. It is one of five bilateral agreements currently being negotiated between the governments of BC, Alberta, Saskatchewan, the Northwest Territories, and Yukon, and is the second to be signed (Alberta and the Northwest Territories signed their agreement in March of this year).
Compass designed and facilitated the negotiation process for all five agreements, which began in 2011, and continues for the remaining three agreements. A key challenge has been facilitating agreement on multiple independent bilateral agreements while maintaining an appropriate level of consistency to ensure a coordinated basin-level approach. A key outcome was the development of a "risk-informed management" framework, which incorporates best practices in water management, and supports a consistent and transparent approach while ensuring that management is tailored to the unique needs of each water body.