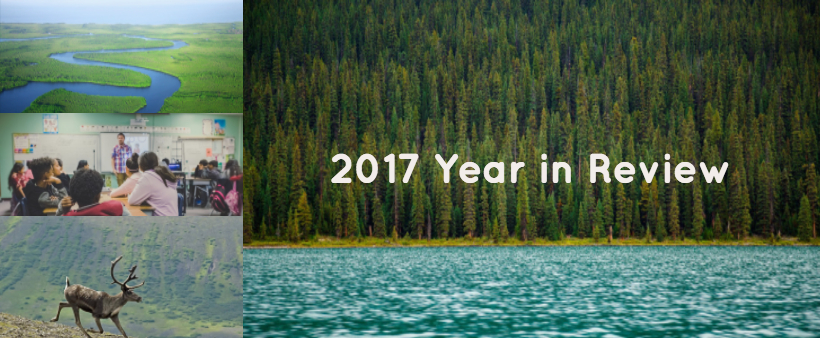 Posted by Compass Resource Management
On January 31, 2018
As we close out 2017, we would like to take this opportunity to reflect on where we have come over the past year, and where things are heading in the future. 2017 was one of Compass' busiest years,  and we were fortunate to work on some very interesting, complicated, and high-profile projects. Some highlights include:
Bringing clear thinking to some of North America's most visible and contentious endangered species disputes.
Facilitating community design and procurement decisions on public infrastructure worth well in excess of $2 billion.
Helping managers and scientists set priorities for fish and wildlife science and compensation programs.
Helping people change the way they approach structured decision making.
Breaking new ground on thinking about how to adapt to climate change in Canadian cities and communities.
Cracking a decade-old challenge of holding engineering organizations to account for professional practices in British Columbia.
Resolving disputes between water users in major multi-use rivers in Alberta and BC, as well as the Missouri and Platte Rivers in the US.
Facilitating efforts to reduce heavy metal pollution in the Kootenays.
Helping stakeholders think about how best to regulate toxic chemicals.
And maybe, most importantly of all, we're working with K-12 school curriculum developers to teach a new generation how to make better life-choices.
2018 is shaping up to be just as exciting. Some new projects we are looking forward to are:
Developing web-based software in hopes of bringing structured decision making and other tools to remote boardrooms, town halls and the broader public.
Designing and leading the evaluation process for an independent commission on mobility pricing.
Examining options for coastal flood risk assessment and sea level rise adaptive planning.
Developing a network of marine protected areas on a collaborative co-governance initiative with 17 First Nations, and federal and provincial government agencies.
Supporting innovative water and land management pilot projects with First Nations, and provincial and federal agencies with the goal of meeting the principles of the United Nations Declaration of the rights of Indigenous Peoples (UNDRIP).
As always, we're passionate and committed to helping people make more informed choices about the things that matter.
To learn more about the services we provide click here. To see more projects click here.